I'm sure some people are probably wondering by now just what the fuck the "bobbi shirt" is. well, allow me to lay that mystery to rest as best I can.
back in 2000, I met
John/Dragon
while working out in California on contract work for what was VA Linux at the time (
VA Software
now, VA Research initially...) doing the front-end design for
sourceforge.net
.
in the spring of 2002, John had flown out to attend the
Linux World Expo
with a bunch of us who were at the time running the
windowmaker.org
booth. PC drove up to attend, as it was in New York, and he was living in New Jersey at the time I believe. I'd known PC for a few years already at that point.
anyway... we ended up renting 2 hotel rooms in Hopatkong for whatever reasons that PC probably remembers better than I do... Kenny was with us, and my friend Bastien, who had flown over from England (he's actually French, but was living in England at the time).
so... John being his normal cocky self, had made the bet that nobody could hack his laptop, and to prove the bet, left it in our hotel room and went off to sleep in the other room. the combination of I think mostly PC and Bastiens skills, maybe Kenny's and probably not much of mine, I don't remember... but we got the laptop booted into single user mode, blah blah... we got access. so as a practical joke, (again, ask PC for the details, I think it was him) someone got the idea to set up his desktop to wait for like 15 minutes of use and then open up a porn video, fullscreen, playing, with sound etc.
this was the very video that was to become the start of a private in-joke that spread like wildfire around the LWCE convention floor, within our social circles.
you see, the video starred a beautiful girl named Bobbi who was, as she stated in the video, from Colorado and just turned 18.
the actual execution of the joke fell far far short of the infamy the video received... John had the lightning reflexes of a shaolin monk and managed to close the video before nary a few frames had hit the screen. this could have had something to do with his wife sitting right next to him... who knows. ;)
anyway... the now (in)famous opening line of the video is as follows:
"hi... my name is bobbi... I'm 18 years old... I'm from Colorado... and today.... I'm gonna get my ass fucked."
this was (for obvious reasons) shortened to a simple "hi, my name is bobbi..." which became an inside joke that would be spoken as a sort of greeting whenever we ran into each other... (person 1): "hi, my name is bobbi..." (person 2): *starts giggling uncontrollably* "I'm 18 years old..." (person 3): "I'm from colorado..." (person 4): "and today...." (person 5): (by this point everyone is laughing) "what the heck are you guys talking about?"
whereupon we'd have to usher the unsuspecting victim off to see the video and hence become a part of the inside joke. ;P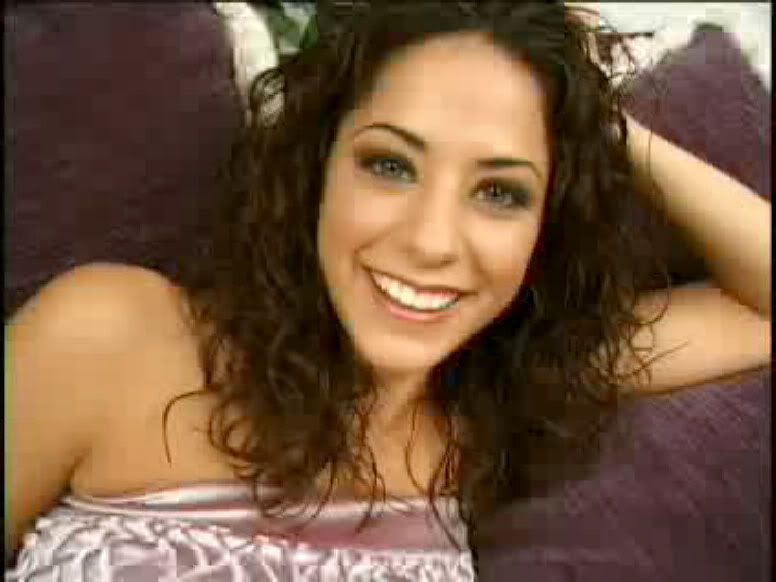 so, with that said... we decided to make a t-shirt for those of us who attended the expo to commemorate the event... but never got around to it for a number of reasons. the shirt still lives on as an inside joke, and something that most everyone who heard the joke still longs for.
so, without further ado... the design of the shirt: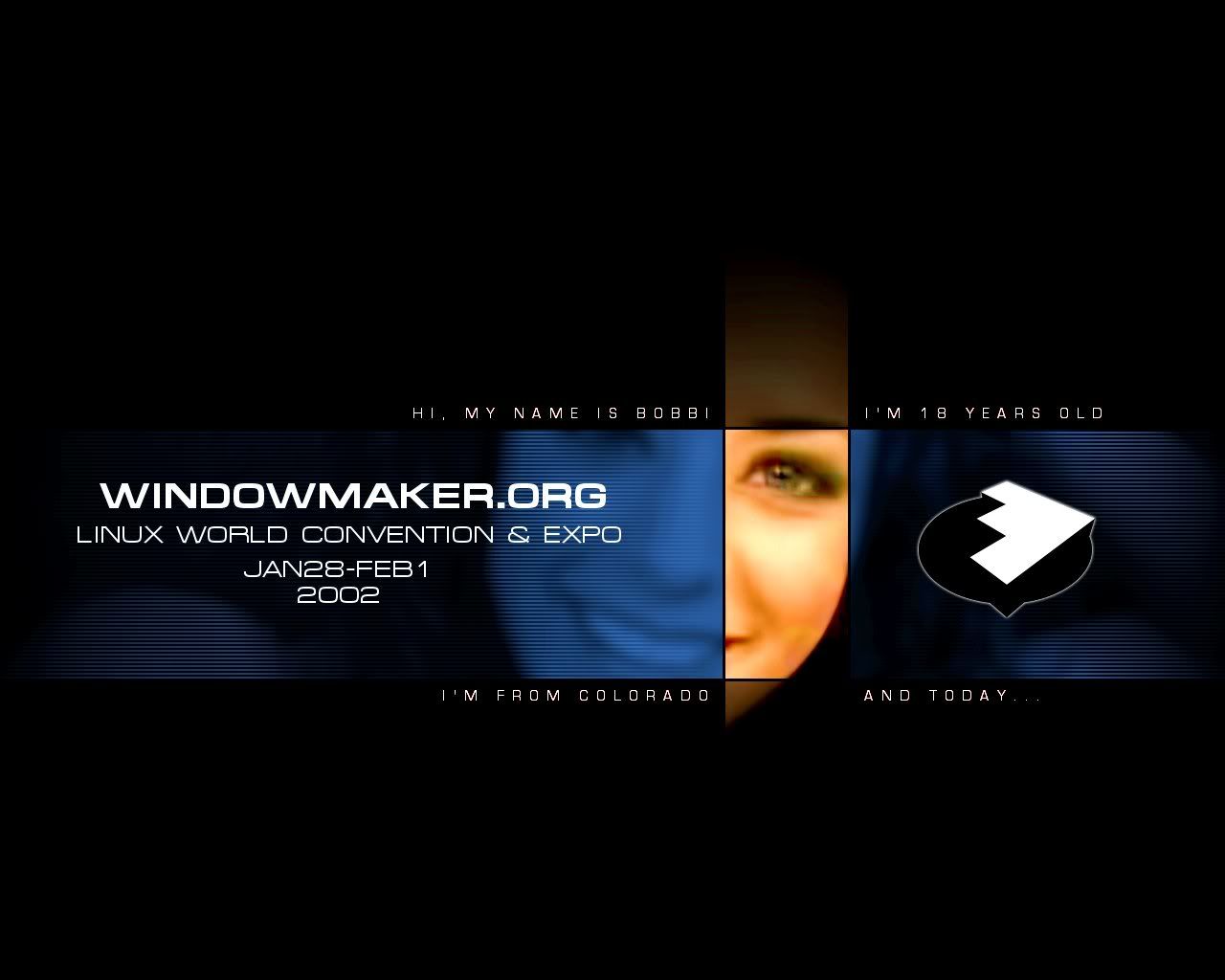 that's the best copy I have of it... I never actually made a hi-res or vector copy to send to a printer to have the shirt made.
one of these days maybe. I still know a few people who keep asking for one.
oh, and we can't forget this; the actual words that inspired a legend:
(blame it on PC... he's the one that kept bringing it up. ;) heh blame it on John/Dragon too, he's the one who first showed us the video.)