(check out Protein Folding on wikipedia for more information)
I decided to start helping this project out today. formed team "phreadom", #44247 if you'd like to help out our team.
so far I think it's myself, josh (yath) and josh (the mormon). proc insists on helping out arsfoodcourt (the ars technica boys I guess) Team Eggroll. :-/ TRAITOR! ;)
so far, I'm running a client on this machine (2.2ghz/2gb ram) and on my webserver (1.33ghz/768mb ram). (both AMD Athlons) crunching away...
I downloaded the latest Slackware-current (linux) to install on here... figure that way I can at least compare the results on this box fairly against those from the webserver (also running Slackware linux) and see what kind of performance discrepancy I'm getting... as right now it appears that the webserver is kind of kicking this boxes ass, which doesn't make sense unless either the work unit is really that drastically different in it's computations (folding 2 different proteins) or that windows is simply sucking a lot of the CPU with stupid crap (a distinct possibility).
I have another 300mhz box just sitting here... but need a bigger hard drive for it and haven't really felt like swapping it's 2gb with the 10gb that I for some STUPID reason put in the OpenBSD router, which does nothing but sit there with a basic install sorting packets all day. :P
Graphical Windows Client: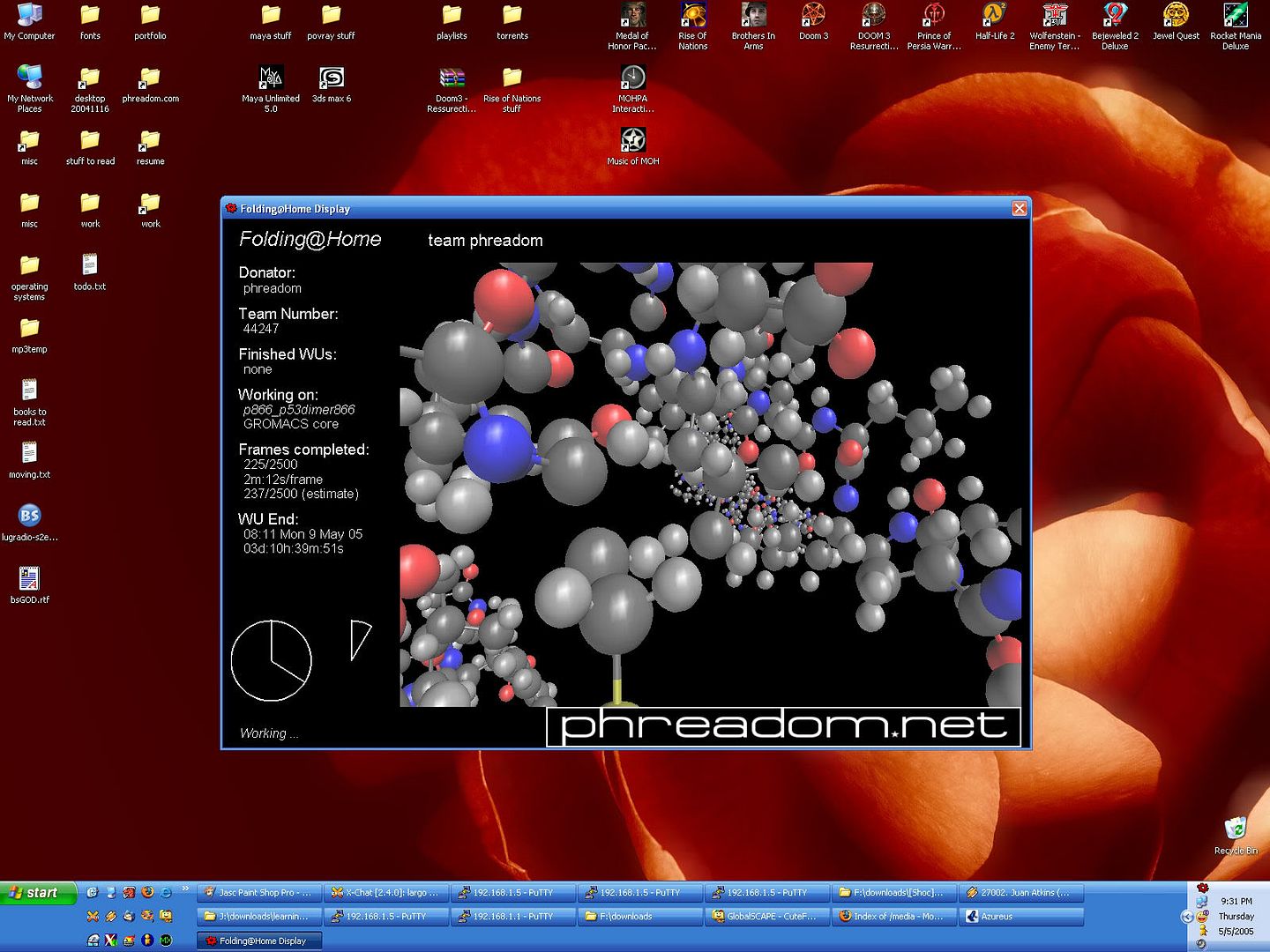 Command Line Clients for Linux (left) and Windows (right):